Brief introduction of biomass pellet:
The function of the agricultural and forestry biomass pellet processing wastes such as sawdust, straw, rice husk and bark biomass as raw material, through the pretreatment and processing, the curing forming high density granular fuel, is an ideal alternative fuel kerosene, which can save energy and reduce smoke emission, and economic and social benefits. Is an efficient, clean renewable energy. The biomass pellet machine is divided into flat mould biomass granule machine and ring mould biomass granule machine.
Biomass is the use of crop straw, corn stalk, rice straw, peanut shell, corn cob, cotton stalks, soybean pole, chaff, weeds, branches, leaves, bark, sawdust and other solid waste as raw material, after crushing, pressing, densification and molding, become small solid particles of fuel rod. Granular fuel is made by pressing roller and ring mould at normal temperature and extruding sawdust, straw and other raw materials. The density of raw materials is generally about 110-130kg/m3, the particle density after molding is greater than 1100kg/m3, transportation and storage is very convenient, at the same time, its combustion performance is greatly improved.
Collection of raw materials, raw material crushing, drying, granulation, molding the raw materials according to the sales of bagging different crop harvest in a timely manner to mass storage of raw materials, and then smash molding.
The characteristics of straw pellet fuel, forming fuel ratio of the major, burning resistance, small volume, convenient storage and transportation. After forming the volume 1/30~40 of the volume of raw materials, the proportion is 10~15 times of raw materials (density: 0.8-1.4) calorific value can reach 3400~6000 kcal, is a solid fuel with high volatile phenol.
The use of straw straw pellet fuel forming after the fuel is a new type of bio energy, it can replace the wood, coal, fuel oil, liquefied petroleum gas, widely used for heating, cooking range, hot water boiler, industrial boiler, biomass power plant etc..
Civil heating and living energy: high fuel utilization, easy storage of biomass industrial boilers: as the main fuel of industrial boilers, alternative coal-fired, environmental pollution. Power generation: fuel for thermal power generation.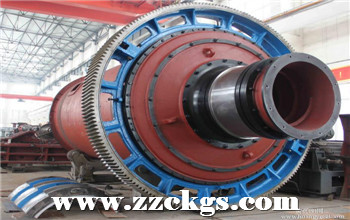 Introduction of mineral processing equipment:
Mineral processing equipment and mineral processing technology development is synchronous, the process is dominant, equipment is the foundation. The birth of a new mineral processing equipment often brings about the transformation of mineral processing technology. The technical level of the equipment is not only the premise of the process level, but also directly affects the smooth production process and application. The progress of science and technology, the integration of science and mutual penetration between industries, emerge in an endless stream new structure and new material, new technology and new processing technology, electromechanical integration and application of automatic control technology, and promoted the innovation of mineral processing equipment and to the direction of the development of high efficiency and energy saving.
Type of mineral processing equipment:
Crushing equipment: jaw crusher, hammer crusher, impact crusher, cone crusher, tooth roller crusher, double roll crusher, etc..
Grinding equipment: lattice ball mill, overflow ball mill, rod mill, tube mill, cement ball mill, cone ball mill, ceramic ball mill, energy saving ball mill, high-energy ball mill, high ball mill, etc..
Sieving equipment: spiral classifier, high weir type spiral classifier, submerged spiral classifier, high frequency, high frequency screen screen, circular vibrating screen, vibrating screen, YK series circular vibrating screen, drum sieve, sieve, and other products.
Magnetic separator: wet magnetic separator, dry magnetic separator; strong magnetic separator, magnetic field magnetic separator, weak magnetic separator, river sand separator, wet permanent magnetic separator, boiling separator.
Flotation equipment: SF type flotation machine, BF type flotation machine, flotation machine, XJK series full cross-section airlift micro bubble flotation machine, flotation machine, spiral classifier, vacuum filter, dry cleaning machine, sand washing machine etc..
Processing auxiliary equipment: vibrating feeder, slot type, pendulum feeder, mixing bucket, bucket elevator, belt conveyor, vibrating feeder, disc feeder, efficient thickener, disc granulator, washing machine, spiral chute, shaker, hydrocyclone, jig, tailings recovery machine etc..
Gravity equipment: ore dressing, spiral chute, jig, centrifugal machine, centrifugal separator, hydrocyclone and hydrocyclone etc..
Concentrated equipment: Transmission Center, thickener, traction thickener and efficient thickener.
Drying equipment: single cylinder dryer, three cylinder drying machine, drying machine, mine ore sand drying machine, drying machine, slime drying machine, sludge drying machine, powder drying machine, drying machine, drying machine slag powder and fly ash dryer, rotary kiln etc..
Dryer overview: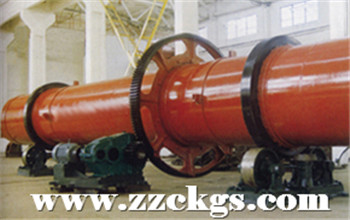 The main types of drying machine: drum dryer, three return dryer, three cylinder dryer, intermittent drying machine, direct heat drying machine, powder drying machine, professional stone drying machine, drying machine, a new secondary drying machine, industrial drying machine, drying machine, herbal tea drying machine, corn drying vegetable machine, drying machine, food drying machine, chicken manure drying machine, tumble dryer, drum dryer, stone drying machine, dryer machine, automatic drying machine, electric heating drying machine, drying machine, computer intelligent energy-saving steam drying machine, drying machine, drying machine, gas slime drying machine slag, sludge drying machine, drying machine, quartz sand sand drying machine, drying machine, drying machine, fly ash desulfurization gypsum sawdust drying machine, drying machine, drying machine, drying machine, dryer of compound fertilizer, Honeysuckle drying machine, wine trough drying machine.
Use of dryer:
Dryer is mainly used in mineral processing, building materials, metallurgy, chemical and other departments to dry a certain humidity or particle size of the material. Drying machine is widely suitable for tea, herbs, corn, corn cob, vegetables, food, chicken manure, sawdust, slag, coal, gypsum, flue dust, compound fertilizer, honeysuckle, straw briquette fuel, charcoal machine, wood pellet, sawdust briquette, agricultural engineering and other industries.
Working principle of dryer
The wet material is transported to the hopper by a belt conveyor or a bucket elevator, and then enters the feeding end through the feeding pipe through the hopper feeder. The inclination of the feeding pipe is greater than the natural inclination of the material so that the material can flow smoothly into the dryer. The dryer cylinder is a rotating cylinder slightly inclined to the horizontal line. Material from high end to join, heat carrier by the low-end entry, and materials into countercurrent contact with a heat carrier and the material together and flow into the cylinder. As the cylinder rotates, the material is operated by gravity to the lower end. Wet material in the cylinder body to move forward in the process, directly or indirectly to the heat body heat, make the wet material to dry, and then at the discharge end of the screw conveyor belt machine or send. The utility model is characterized in that the utility model is characterized in that the utility model is used for copying the material and scattering, so that the contact surface of the material and the air flow is increased, and the drying rate is improved and the material is advanced. Heat carrier is generally divided into hot air, flue gas etc.. Heat carrier by the dryer, generally requires the cyclone in the gas with the material collected. If you need to further reduce the amount of dust emissions, but also through the bag filter or wet dust remover and then put emissions.